Iberia awarded by Spanish Organ Transplant Organisation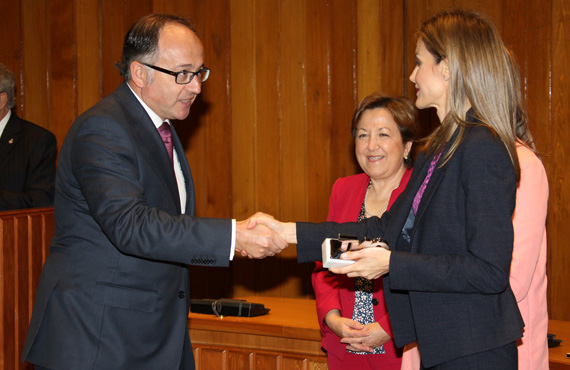 On the 25
th
anniversary of its founding, Spain's 
National Transplant Organisation
 has honoured Iberia for its cooperation.  
For the past quarter century the Spanish airline has put its aircraft at the disposal of the organisation to carry human organs aboard its flights and cooperating in every way possible to ensure the viability of the organs. Ground staff, as well cabin and cockpits crews, are to be credited for these services.
Iberia's Chairman and CEO
, Luis Gallego, accepted an award handed over by Queen Letizia on behalf of the organization, commenting that
"Iberia is proud to be able to collaborate with the National Transplant Organisation, a body whose work involves such generosity. Our work with the National Transplant Organisation is a good example of how airlines can contribute to society, taking advantage of speed and connection possibilities."
Iberia's social policies also cover the transport of persons with disabilities or special needs, making space available for shipments of humanitarian aid, and cooperating with a variety of organisations like the National Transplant Organisation.